Pink strawberry "Awayuki" is a slightly cherry-colored strawberry.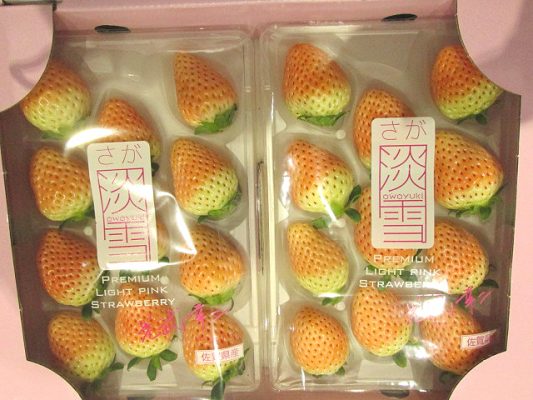 Product name: Awayuki
Breed: White strawberry
Country of Origin : Saga Prefecture
Grade: Shu
Spec: DXup abt 9 ~ 12pcs/pack, L abt10 ~ 16pcs/pack
Weight: 240g/pack, one box in 2 packs
Capacity: Please ask.
Minimum order quantity: Can be mixed with other strawberries.
Terms of trade: FOB, C&F, CIF
Supply: January ~ March
Reference price: Please ask.
Terms of payment: Cash, T/T in advance (Bank transfer, prepaid)
Delivery: After confirm of payment within 3 business days.
Use: For gift and home use.
Features: A strange strain of "Sagahonoka". A sugar content of less acidity is about 13 to 15 degrees.
*For export only.
Protect strawberries with a special pack structure

Protect strawberries with a special pack structure