Very popular overseas!
The King of Strawberries is a representative of the Japan.
We supply it directly from Fukuoka, the production area.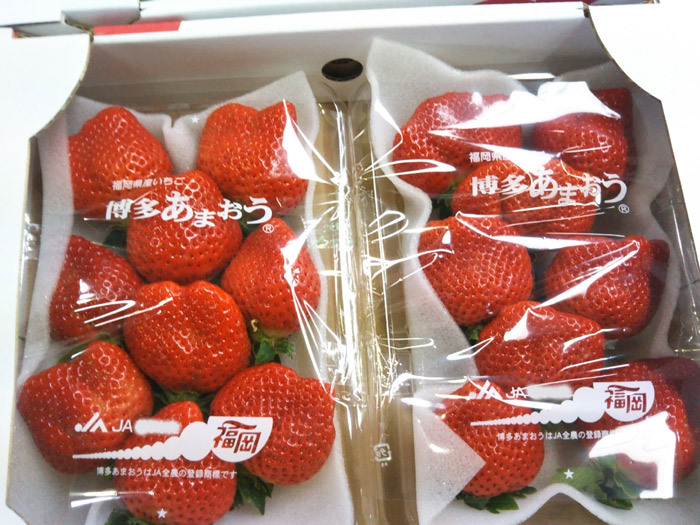 ---
Product name    : Strawberry
Breed        : Amaou
Country of Origin   : Fukuoka Prefecture,Japan
Grade        : DX(Delux),G(Grande)
Spec        : abt8 ~ 12pcs/pack
Weight       : 270g/pack(Net),Flat tray pack.
Reference price   : @JPY500~560/pack(@JPY1,000~1,120/box)
Terms of trade   : FOB Fukuoka International Airport.
Minimum order   : 640 packs(320 boxes)
Capacity      : 640 packs(320 boxes) over per day.
Terms of payment  : Advance(100% Prepaid). T/T,Bank transfer.
Delivery       : After confirmation of payment within 3 days.
Features  : Large grains of new varieties and high Brix.
Use     : for gift or home use.
Sales    : Hong Kong,Singapore,Japan's department stores and supermarkets customer etc.