Among the white strawberries, the epidermis is much whiter than the other varieties, with partially pale pink, and it is like a white jewel.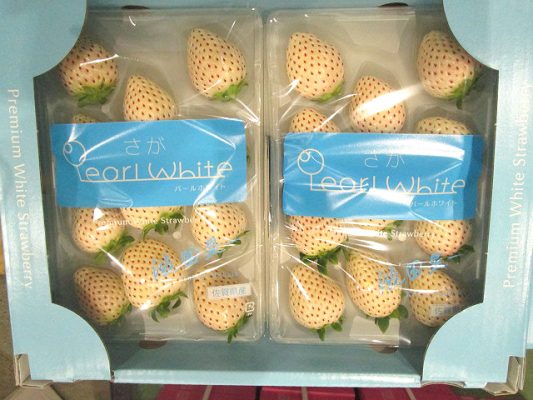 Product name: Pearl White
Breed: White Strawberry
Country of Origin : Saga Prefecture,Japan
Grade: Shu
Spec: DXup abt 9 ~ 12pcs/pack, L abt10 ~ 16pcs/pack
Weight: 240g/pack, one box in 2 packs
Capacity: Please ask.
Minimum order quantity: Can be mixed with other strawberries.
Terms of trade: FOB, C&F, CIF
Supply: January ~ March
Reference price: Please ask.
Terms of payment: Cash, T/T in advance (Bank transfer, prepaid)
Delivery: After confirm of payment within 3 business days.
Use: For gift and home use.
Features: The fragrance is strong, the color of the cross section is white, and the sour taste is low.
*For export only.