It is also very popular overseas as a peach Minamitsu(Suimitstou)!
Although there are still few arrival, but we have already offered it from Hong Kong.
The breed begins with "Chiyo hime", and this time we introduce "Hanayome".
And the variety changes fast according to the season. We would appreciate your reference.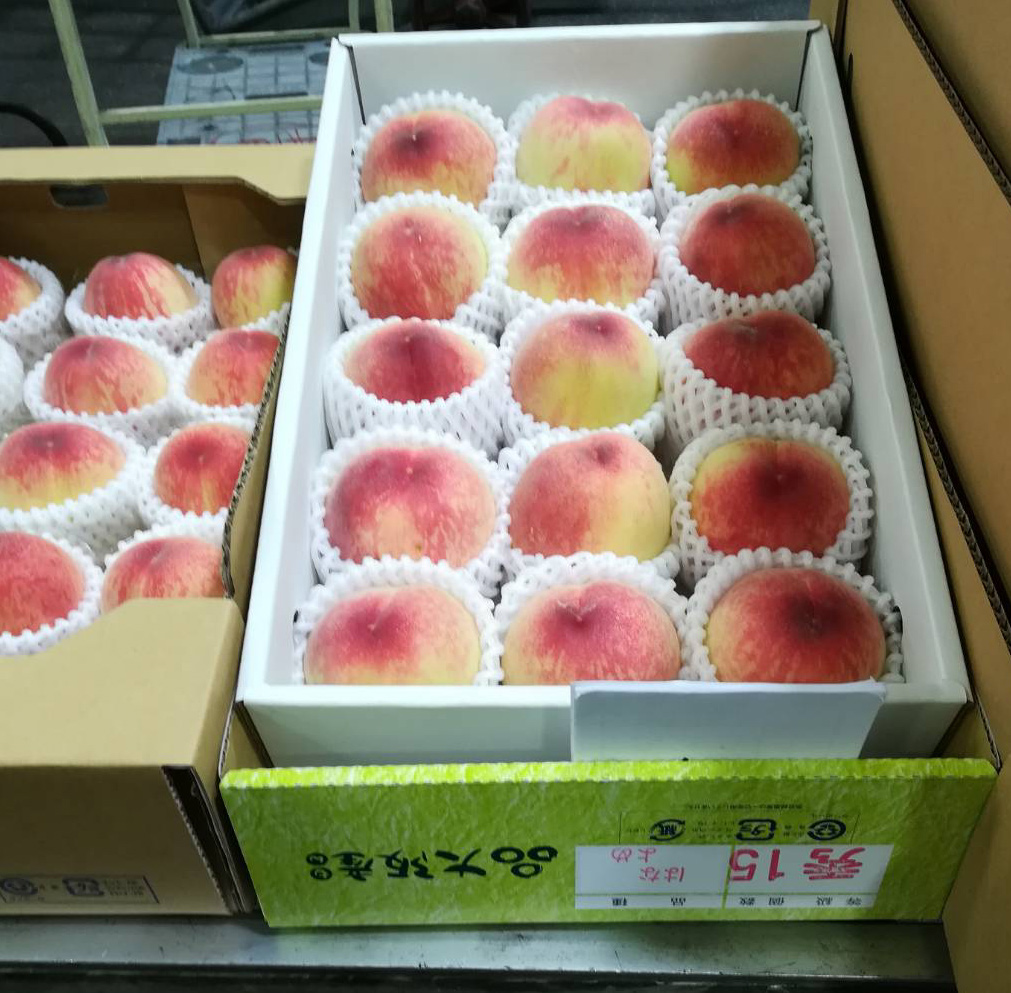 Product Name: Peach
Breed: Hanayome,the variety changes fast according to the season.
Name of production: Osaka
Grade: Akashu,Aoshu
Standard: 15a/15/13pcs/box
Product Weight: 4Kg/box
Prive: Please ask
Shipping: Kansai International Airport
Minimum: 20 boxes over
Shipping Capacity: 50 Boxes ~/day (other production and consolidation, 96 boxes/pallets)
Settlement conditions: 100% prepayment, after bank transfer confirmation shipping
Shipping: Within 3 business days after payment is confirmed
Use: For gift or home use
Features: Popular in Hong Kong,Macau, Taiwan and so on overseas! can be supplied until August.
Supply: Hong Kong,Macau,Thailand, Japan department stores, supermarkets, etc.