Representative existence of dried persimmon "Ichida persimmon"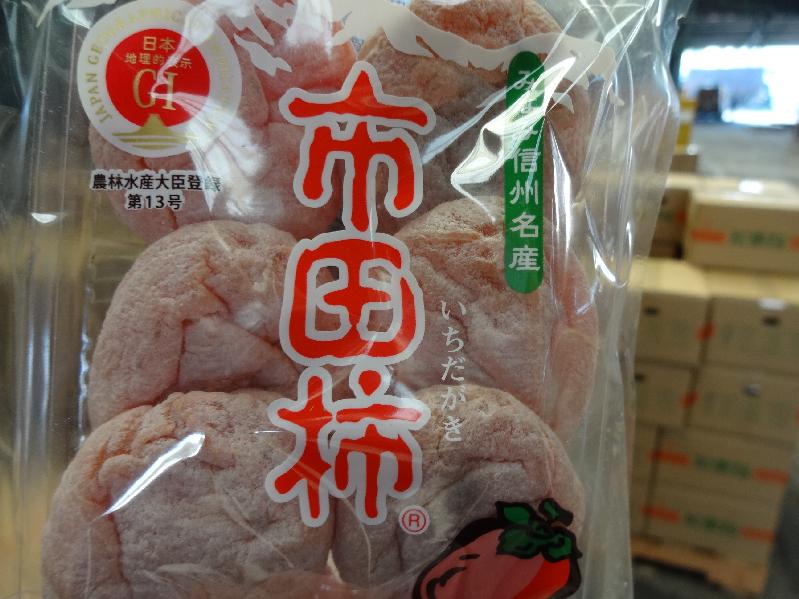 ---
Product name: Ichida-gaki, Ichida persimmon
Country of Origin : Nagano Prefecture,Japan
Grade: Shuu(Grande)
Spec: 2L/L
Weight: 170g/pack
Reference price: @JPY420/pack
Features: Available until the end of January.
Use: for gift or home use.
Sales: Kingdom of Thailand, Japan's department stores and supermarkets customer etc.
Terms of trade: EX warehouse
(Estimated separately for FOB conditions such as Kansai International Airport)
Terms of payment: Cash, T/T in advance (Bank transfer, prepaid)
Delivery:After confirmation of payment within 5 days.
*Only the remaining L size will be supplied.